Dr. Heather Hyun
Dr. Heather Hyun grew up in a suburb of Chicago and moved out to Los Angeles to attend the University of Southern California where she graduated with a Bachelor of Arts in Critical Studies and Film Production. She went on to become a film and television sound effects editor and began training in Tae Soo Do & Hwa Rang Do, a Korean Martial arts. She eventually earned her black belt in Tae Soo Do, became an instructor, and began apprenticing a licensed acupuncturist who specialized in Tui-Na, a form of chinese manual manipulation.
Around this time, she made the decision to take a sabbatical and spent a year traveling around Asia. When she returned from her travels, she began applying for both Acupuncture and Osteopathic Medical Schools. She completed a year of Emperors College of Traditional Oriental Medicine when she was accepted into Touro University College of Osteopathic Medicine. She then went on to become a pre-doctoral fellow in osteopathic manipulation, an honor given to two people in each graduating medical school class.
Following graduation from medical school, she attended the Glendale Adventist Family Medicine Residency Program and during her time there earned her Medical Acupuncture Certification through the Helms Medical Institute. She is dual-boarded in family medicine and integrative holistic medicine.
Dr. Hyun spends her free time with her husband, her college sweetheart, and their two boys. She enjoys cooking, traveling, hiking and martial arts.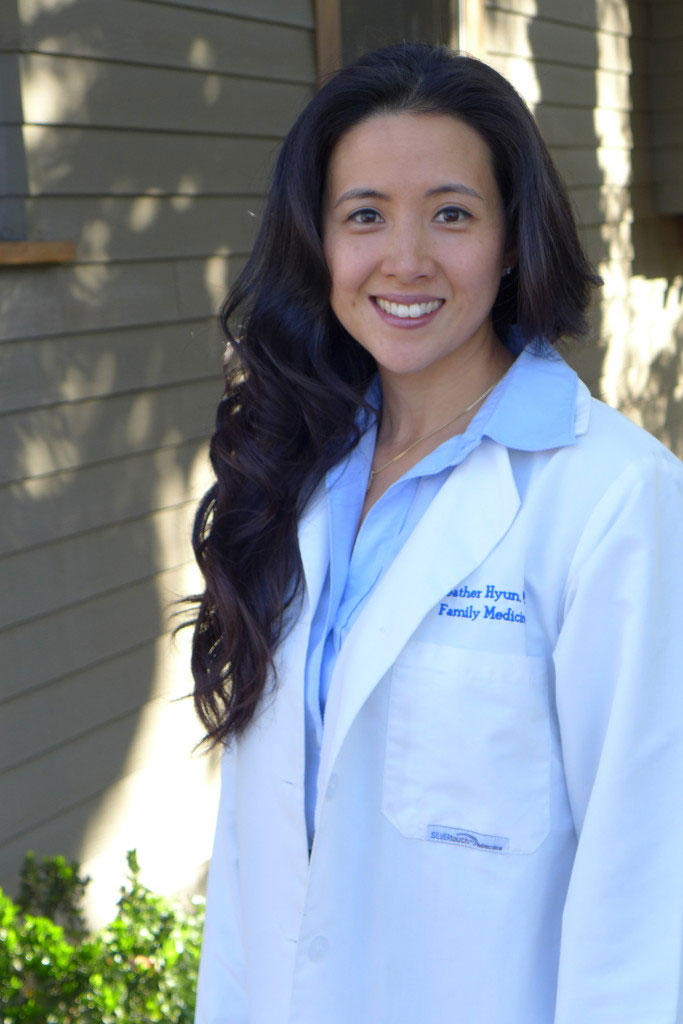 FAQs
Today DOs are educated in fully accredited medical schools and are licensed to practice the full scope of medicine and may select any established specialty. The education process is similar to allopathic (MD) schools. The main difference is philosophical, with osteopathic education focusing more on health and wellness, as opposed to the allopathic education, which focuses on treatment of disease.
Osteopathic Manipulative Medicine is a skill used by the hands of a trained physician in order to effect changes in multiple tissues that can have a variety of pathophysiological effects. Techniques utilized by an osteopath can change the resting tension in a muscle or tendon; change or "reset" a trigger point; alter the tension or torque within a ligament or fascial plane; change the alignment or asymmetry of bones or joints; help to alter structures that are impinging on nerves; release suppressed emotion, which may be held in the myofascial tissues; improve lymphatic flow, visceral function, cerebral spinal fluid flow, and immune function; open up blocked energetic channels; and facilitate an integration of Spirit on the soma. As structural dysfunctions are released, a restoration of functional homeostasis ensues. Thus, manual medicine may have far-reaching effects on almost every tissue and organ system in the body.